People Are Going Wild Over These 55 Most-Wished-For Things On Amazon
The most popular finds from every product category.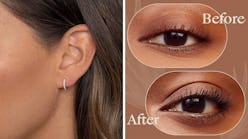 We may receive a portion of sales if you purchase a product through a link in this article.
Buyer's remorse. It happens to the best of us, and it's certainly not fun. But, while it's difficult to ensure you'll never have second thoughts about a purchase again, choosing products that have already inspired a devout fan following can help you avoid spending your money on things that simply aren't worth it. Seems pretty obvious, but how do you find such items? Well, people are going wild over these 55 most-wished-for things on Amazon — so if you want to find products you'll never regret buying, this is an excellent place to start.
The top-rated items featured here are among the most coveted on Amazon, having garnered hundreds, or, in many cases, thousands of enthusiastic five-star reviews. These picks span the categories of fashion, beauty, tech, and home, so matter what you're shopping for — hair tools, cooking gadgets, cozy loungewear — you're sure to find a wealth of inspiration here.
The best part? The vast majority of these items are Prime-eligible, which means in addition to free two-day shipping, they also qualify for free, easy returns. In many cases, you'll have the option to drop them off at a nearby location without even re-packaging them for shipping. So, you have nothing to lose by trying them out — and a lot to gain.
This article was originally published on