60 Awesome Gifts That Look Expensive But Are Under $35 On Amazon
We only recommend products we love and that we think you will, too. We may receive a portion of sales from products purchased from this article, which was written by our Commerce team.
Amazon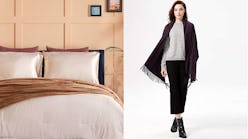 "You spent too much!" is one of the best things you can hear from a gift recipient, when, in fact, you didn't spend very much at all. The expression on your giftee's face when you reveal that actually, you found that perfect item for much less than expected ("Can you believe it?") is its own gift, too — as is the satisfaction of keeping the bargain you scored your own little secret. Either way, with these 60 awesome gifts that look expensive but are under $35 on Amazon, you're sure to win over your most hard-to-impress friend or loved one.
Thanks to the sheer variety of options, and the diversity of the brands that sell their products on Amazon — from small, local businesses and artisans to established designers alike — the E-tailer makes it easy to stock up on thoughtful, clever gifts without spending very much at all. The fact that so many vendors pay attention to packing and shipping your order ready-made for gifting, only makes things easier. Plus, with Prime shipping, your special finds can arrive in just two days' time, so you can find something that's just right at the very last minute, because, let's be honest, we've all been there.
Most of us encounter times when multiple gift-giving occasions seem to hit at once, or when the number of people to buy for seems outrageously high. But with these 60 awesome gifts that look expensive, you can find something for everyone on your list without compromising on quality (or your peace of mind). The best part is, no one has to know how little time, money and effort it took — unless, of course, you want them to.