Italy Is About To Have A Food Theme Park, And We've Already Put In Our Vacation Requests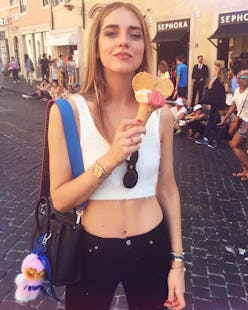 Few things get us as excited as the prospect of food, especially when said food is of the Italian variety. If you've ever found yourself wishing for a pasta theme park, it's your lucky day. Eataly World is slated to open in Bologna, Italy, on November 15, and it's basically Disneyland for foodies.
The magical 20 acres will be part school, part theme park and part shop. Like the Eataly locations we all know and love, there will be a market with everything from pasta to meats. There will also be 25 (!) restaurants on the campus. But what really sets it apart are the 40 workshops on offer, from the obvious (pasta-making) to the truly unique (hands-on field experiences). Interactive rides round out the theme park experience.
And yes, there will be wine.