Taylor Swift Just Deleted Everything From Her Instagram Account And We Are Shook
Jason Merritt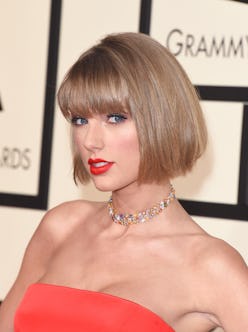 Breaking: Musician/originator of the term #SquadGoals Taylor Swift just deleted everything from her social media accounts. Her Instagram, Tumblr and website have all been laid bare. They are only, one could say, blank spaces (sorry, we had to go for it). Her avatars have also been removed from her Twitter, Facebook and YouTube. What is the meaning of this, Taylor?
Here is what her Instagram looks like at this very moment:
And this is her website:
The only appropriate response to this is to totally freak out.
It's the three-year anniversary of announcing 1989 and releasing Shake It Off, which in our completely unscientific opinion means either she was hacked, she's preparing to launch new music or she's over being shackled to the chains of technology and has decided to start over far, far away from here (understandable). Honestly, 2017 is trash so we're betting on the first option.
Either way, the internet has basically turned into that scene in The Wizard of Oz where the Wicked Witch of the West melts, but with more emojis. We need answers immediately.