10 Viral TikTok Products You Should Actually Buy, According To A Social Editor
Maggie Haddad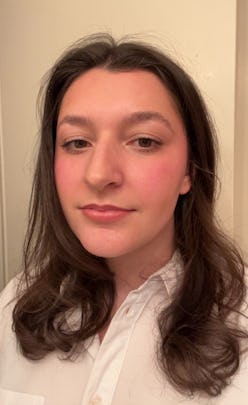 We may receive a portion of sales if you purchase a product through a link in this article.
TikTok is my new favorite search engine. Whether I'm looking for lunch recipes or on the hunt for a new work tote, I turn to the platform's explore feature for my research. I am not easily influenced, though — I look into every trend before jumping in to avoid any regretful purchases. This is especially true when it comes to my beauty routine. I'm very picky about new additions, so when a product goes viral and I'm tempted to run out to Sephora, I pause and vet it properly to determine whether the item in question is really worth it.
As a social media editor, I see a lot of trends at their beginning stages. In order to avoid buying everything that's gone viral, I've developed a careful process to help me determine if the product is actually going to work for me. First thing's first, I utilize TikTok's search feature to see more videos featuring the product. Not only am I listening to what the creators have to say about the product, but I'm also paying close attention to application to make sure this is something that'll better my routine. For example, I prefer using hydrating lip products, so if I see a lip product drying more matte on a creator, I know to avoid.
Speaking of creators, I also like to take a look at a profile before I completely trust someone's review. When I'm scrolling through someone's account, I'm looking to see if the product is included in numerous videos. If I'm interested in a cream blush but I notice the creator only using it in one video, I'm a bit skeptical that it's either an ad, or they haven't been entirely honest in their review. Also, I think it's important to share both positives and negatives about products, because what you dislike might actually work for someone else. And if a creator uses a product in multiple videos, I'm more likely to be convinced that what they say about the product is truthful.
If, like me, you question every popular product, worry not. I've done the research on all of TikTok's more recent viral beauty stars, and the following 10 are actually worth your purchase.