Here's Why The Ingredient Labels On Your Beauty Products Aren't Exactly True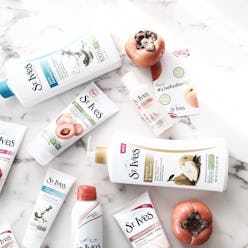 We've talked about toxic ingredients before, and while a truly clean beauty routine can seem nearly impossible, it's important to at least be aware of what you're putting on your body. For example, since the birth of beauty products, makers have hidden various chemicals under the umbrella of the ingredient "fragrance." Virtually anything that is extracted from nature (or man-made in a lab) that creates a better smell can simply be listed as fragrance—even if it's not FDA-approved. If that's not a major loophole, we don't know what is. Imagine a food item that has "and some other stuff" on the label. Would you eat it?
We're not expecting regulations to change anytime soon, so the burden (or opportunity) is with the brands to offer clarity. Mega consumer-goods maker Unilever is doing just that. The industry giant, whose massive portfolio includes Dove, Pond's, Tresemmé, Nexxus, Vaseline and St. Ives, has vowed to provide complete transparency with its personal-care ingredients, launching a page on its own site with deeper access to product info and expanding its fragrance-ingredient lists via SmartLabel, an independent tool that allows consumers to quickly research products. The updates will be completed by the end of 2018.
Hopefully this news will motivate other big brands to get on board and bring about a major shift in the industry. At the end of the day, we consumers decide how healthy we want to be. But soon, we'll have access to clearer facts so we can make more informed decisions.