10 Amazing New Beauty Products We're Dying To Try From Sephora
Matteo Scarpellini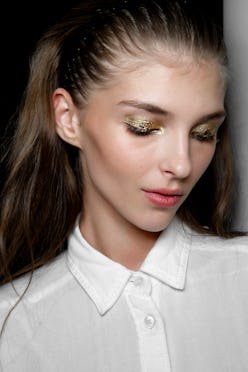 Nothing provides a greater thrill for beauty junkies than walking out of Sephora with a bag full of new products. And if you're anything like us, you're known to plan your day around testing out your latest purchases. Lucky for you, the beauty mecca is freshly packed with 10 new skincare, hair and makeup items you won't mind spending a whole day testing out. Ahead, the items that will make your weekend so much better.
Shopping List
This highlighter set not only looks incredible on every skin tone, but its wet/dry formula can also be customized to make you glow twice as bright with just a drop or two of water.
Hydrate your skin and make your hair shine, all while smelling like roses. Win-win.
Creams on one side, powders on the other. Contouring just got so much easier.
Get the brightest color ever (that'll last hours) with a single coat.
Packed with 30 natural shades, this palette is a must-have for every makeup-lover.
Sometimes you want to look bronze and sometimes you want to look glowy. Yes, they're different and, yes, this set does both.
Finally a dry shampoo that gets rid of oils while leaving your hair shiny—in a good way.
Go peachy or go bronze—either way, you'll be glowing.
This clay-to-foam shampoo removes oils and gives hair tons of volume.
This contains literally everything you need in one palette. And the best part is that they're all cream products, so you don't even need a brush.