Ulta's Love Your Skin Event Has Officially Started & It's Kicking Off With A Rare Peach & Lily Sale
ImaxTree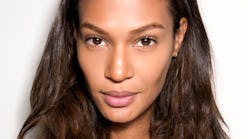 Nothing says Happy New Year like a dynamite sale. But when the savings are at major beauty retailer Ulta and include some of the most coveted A-list skincare products, it's almost like having a second Christmas in January (that also lasts 21 days instead of one). The generous sale in question? Ulta's Love Your Skin Event, which is running right now until Jan. 25.
You might have this annual event already circled on your calendar, but as a quick refresher, here's how it works: Each day of the week, the site marks down two or more skincare must-haves by 50 percent. To make things even more enticing this year, it includes brands that rarely go on sale (today, that means a K-Beauty cult-favorite from Peach & Lily and a luxe buy from Estée Lauder are half off).
To snag exactly what you want, though, you'll need to act fast. Each product is only marked down for a total of 24 hours before they return to full price and new "beauty steals" take their place. And yes, these deals are both online and in-store — but check to make sure your dream item isn't online only before you run to your nearest Ulta.
Whether you have your mind set on using the sale for a one-time-purchase of something a little more pricey (like Dr. Brandt's Needles No More Expression Line Smoother, which will be marked down to $44.50 on Jan. 19) or you're looking to stock up on more budget-friendly items (looking at you, now-$20 Peach & Lily's Matcha Pudding Antioxidant Cream), the products run a pretty wide gamut that includes creams, serums, foundations, and more.
Keep scrolling to find out today's deals, plus some of the future products worth noting while this much-anticipated sale is happening.