This High-End Skin-Care Brand Just Launched Its First-Ever Cleanser
Shutterstock/Josep Suria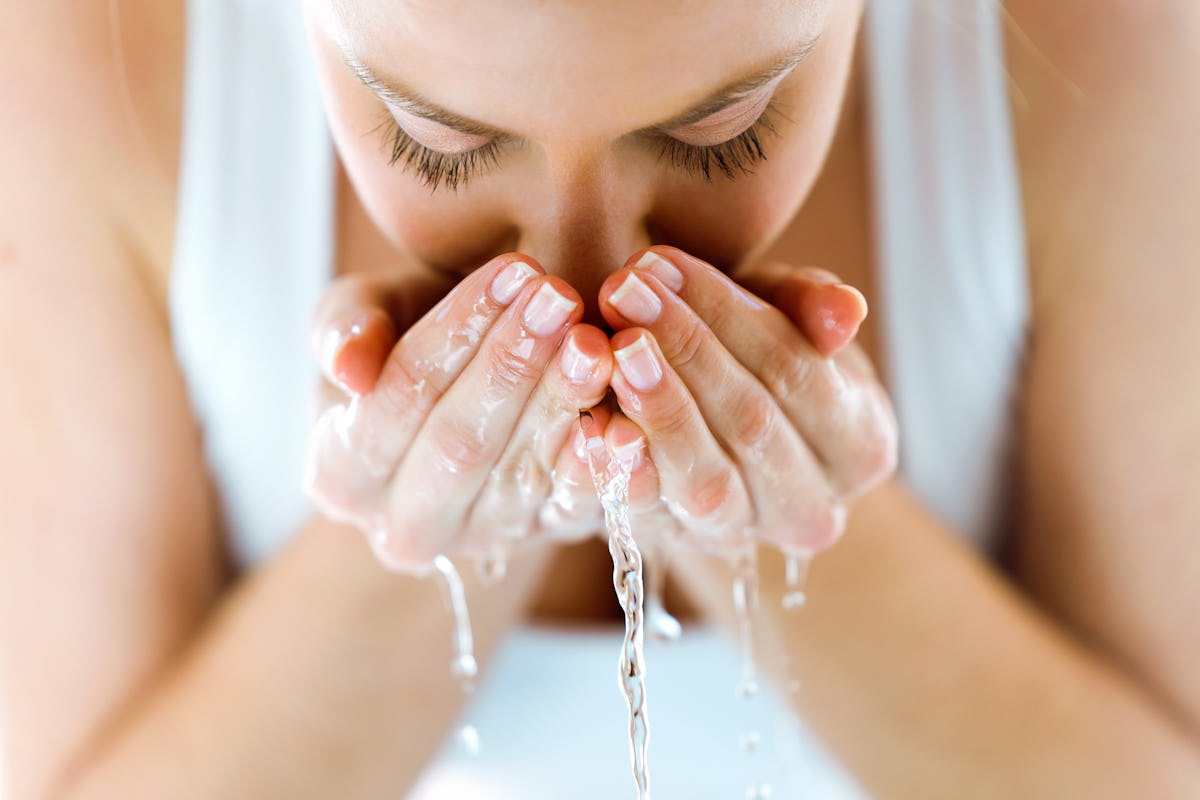 Cleansing just got a serious upgrade. It's probably the least exciting part of your skin-care routine, but in terms of importance, it ranks pretty highly. A thorough wash sets you up for skin-care success, sweeping age-accelerating impurities like pollution, dust, and dirt from your skin and melting away pore-clogging makeup. A clean face also optimizes the efficacy (and absorption) of other products in your regimen, so you're likely to see better results in a shorter amount of time. Plus, let's not forget the self-care aspect. Is there any better feeling than massaged, freshly-washed face?
Knowing all of this, we were over-the-moon excited to try the new The Cream Cleansing Gel by Augustinus Bader. This is the brand's first foray into cleansing products, and it's already making just as big of a splash as the buzzy, cult-favorite face cream (aptly named The Cream).
This innovative formula ticks off all the boxes of the ideal cleanser. For starters, it's gentle and suitable for all skin types, whether your complexion is parched, sensitive, shiny, acne-prone, or something in between. In fact, it can actually help restore a feeling of equilibrium to the skin barrier. That's all thanks to a powerful and effective blend of toning rose flower water; hydrating, mineral-rich cucumber extract; and moisture-grabbing aloe vera juice.
But what really sets The Cream Cleansing Gel apart is the fact that it's the world's first and only cleanser formulated with TFC8®, an exclusive skin-care technology developed by Professor Bader. TFC8® is a special complex of natural amino acids, high-grade vitamins, and synthesized molecules that drive key nutrients to skin cells, priming them for serious renewal and restoration, both in the short and long term. In other words, it's a skin-care game-changer that's going to help cleanse, smooth, and rejuvenate — with benefits that keep compounding the more you use it.
The formula also has a dreamy texture that will transform any cleansing ritual. The cushiony, creamy consistency melts into a cleansing milk, giving pores a deep clean without stripping the skin's natural, conditioning oils. It also rinses off easily, which is a must. (If you've ever had to activate your biceps to fully wash away a face cleanser, you understand.) And, the already iconic cobalt bottle is exactly the kind of packaging shelfies are made of.
At $65, the benefits majorly outweigh the cost. And you only need a drop or two to get the job done, so it's going to last for a while. Not to overstate things, but The Cream Cleansing Gel really has made washing our face that much more enjoyable. As for how insanely glowing and clear our complexions look these days? That says everything.
This post is sponsored by Augustinus Bader.