The 65 Best Gifts On Amazon With Thousands Of 5-Star Ratings
Melodie Jeng/Getty Images Entertainment/Getty Images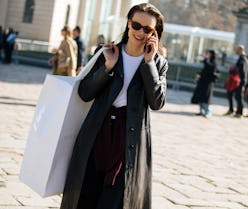 Unwittingly buying an inferior product is frustrating in any context, but it's even more disastrous when you're ordering a gift. We've all excitedly ordered what we thought to be the perfect present, only to realize upon arrival that it's poorly made, doesn't work, or looks nothing like the photo. That's why it's wise to play it safe when shopping for gifts by choosing products that already have an established reputation for quality. Case in point? The editor-curated products featured in this very article. To make your life easier, you'll find 65 of the best gifts on Amazon with thousands of five-star ratings rounded up ahead; stick with these, and your gift-giving experience will be smooth and stress-free.
Additionally, even if you're shopping for someone super picky (like your hard-to-please mother-in-law or your most label-obsessed friend), you don't have to be wary about picking up a gift on Amazon. These days, you can find everything under the sun — from Tata Harper skin care products to Theory ready-to-wear — all in once place and with free, fast shipping.
Scroll on to discover 65 great gift ideas for everyone on your list — and while you're at it, why not treat yourself to a little something, too?