Target's Bringing Back Your Favorite Design Collaborations & This Is When You'll Be Able To Shop Them
Target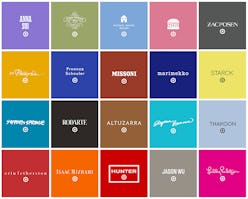 If there's one thing that sets Target apart from other retailers, it's the company's history of designer collaborations. Over the years — 20, to be exact — Target has teamed up with both well-known and emerging labels to bring the art of high fashion to the masses in the form of capsule collections. And if you've kept track of each of these capsules, then you already know they tend to sell out within a matter of minutes. However, with Target's 20th Anniversary Collection, the retailer is bringing back iconic pieces of your favorite collaborations. In other words, you've got another chance to add them to your closet.
With 20 years of collaborations under its belt — working with notable designers including Zac Posen, Proenza Schouler, Rodarte, Missoni, and more — Target has democratized the world of luxury fashion, making it available and accessible for anyone. In celebration of this feat, the retailer is bringing back nearly 300 limited-edition items from past collaborations. Target's 20th Anniversary Collection, which will be available on Sept. 14 in all retail stores and online, will include clothing, accessories, home décor, and kitchen items. And for its clothing, pieces will be available in sizes XS to 3X for women.
"Target has forever changed the retail landscape by doing what once was considered impossible — offering great design at an affordable price," said Mark Tritton, Target's executive vice president and chief merchandising officer, in a press release. "Each partnership brought something special and exciting for our guests, and with 20 years behind us, we're only getting started."
In addition to its 20th Anniversary Collection, Target has teamed up with the publishing house Rizzoli to create Target: 20 Years of Design for All: How Target Revolutionized Accessible Design, which explores the retailer's process of creating its past designer collaborations and is available to pre-order for $30. In the book, you'll find behind-the-scenes images of each partnership, sketches, interviews, and more for an inside look at how the company has made its collections with luxury labels. To further capture the work Target has done in its designer partnerships, the retailer will also be releasing a documentary film this fall, which focuses on the company's approach to affordable fashion.
Without a doubt, you won't want to miss another chance to add some of the most iconic pieces from Target's past collaborations into your wardrobe and home. So be sure to mark your calendars for Sept. 14 — because you know Target's 20th Anniversary Collection is bound to sell out.