Peach & Lily's Holiday Sale Is Still Happening — Here's What To Snag Before It Ends
Peach & Lily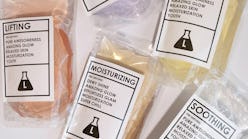 Starting a Korean skincare routine — or any regimented skincare routine at all — may already be your New Year's resolution. And it's a good one: A structured routine is the battle plan that fights to keep your face glowing and your skin healthy. If you're about to invest in new skincare products for the new year, check out the site-wide Peach & Lily holiday sale. Peach & Lily's hand-picked selection of cult K-beauty products, skincare, and makeup are on sale for 20 percent off until 11:59 p.m. ET on Dec. 31.
Once the clock strikes midnight this sale is over, so take advantage of the deals while you can. You just have to type in the promo code HOLIDAY18 to automatically get the discount, with the Peach & Lily Collection itself the only line excluded from the sale.
While Peach & Lily is super user-friendly, even the biggest skincare fanatics may need help browsing the huge product selection. Peach & Lily offers an informative Korean skincare routine guide for beginners that aren't familiar with K-beauty's hydrating toners or powerful ampoules; use it as a shopping cart checklist if you're already up-to-date on all the trends. The guide does detail important mini steps anyone could miss when shopping Peach & Lily on their own, though, like how often to apply face masks and the importance of using a water-based cleanser after an oil-baser cleanser.
Shop Peach & Lily's pre-made Korean skincare kits if time is of the essence for you (no pun intended). Choose from four skincare kits made for specific skin types — normal, dry, combination, and oily and acne-prone — or snag a smaller bundle if you just want to sample a few products.
The smaller Peach & Lily Korean Beauty Starter Kit was previously marked down to $95 from $123, but with the sale, you can buy the kit for just $76. It includes K-beauty staples like an ampoule, an oil-to-foam cleanser, and a pack of sheet masks, with a few cult favorites thrown in, too. The May Coop Raw Sauce skin essence and the Peach Slices Citrus Honey Aqua Glow serum each have major fan followings, and you'll save on both by scoring them in the discounted value set.
Below, nine innovative K-beauty products on sale during Peach & Lily's holiday event. Browse the Peach & Lily blog pibuu after you shop for more Korean beauty inspiration, how-to guides, and extra information about K-beauty cult faves.