This 2018 Outfit Might Be Meghan Markle's Most Look Outfit Ever
WPA Pool/Getty Images Entertainment/Getty Images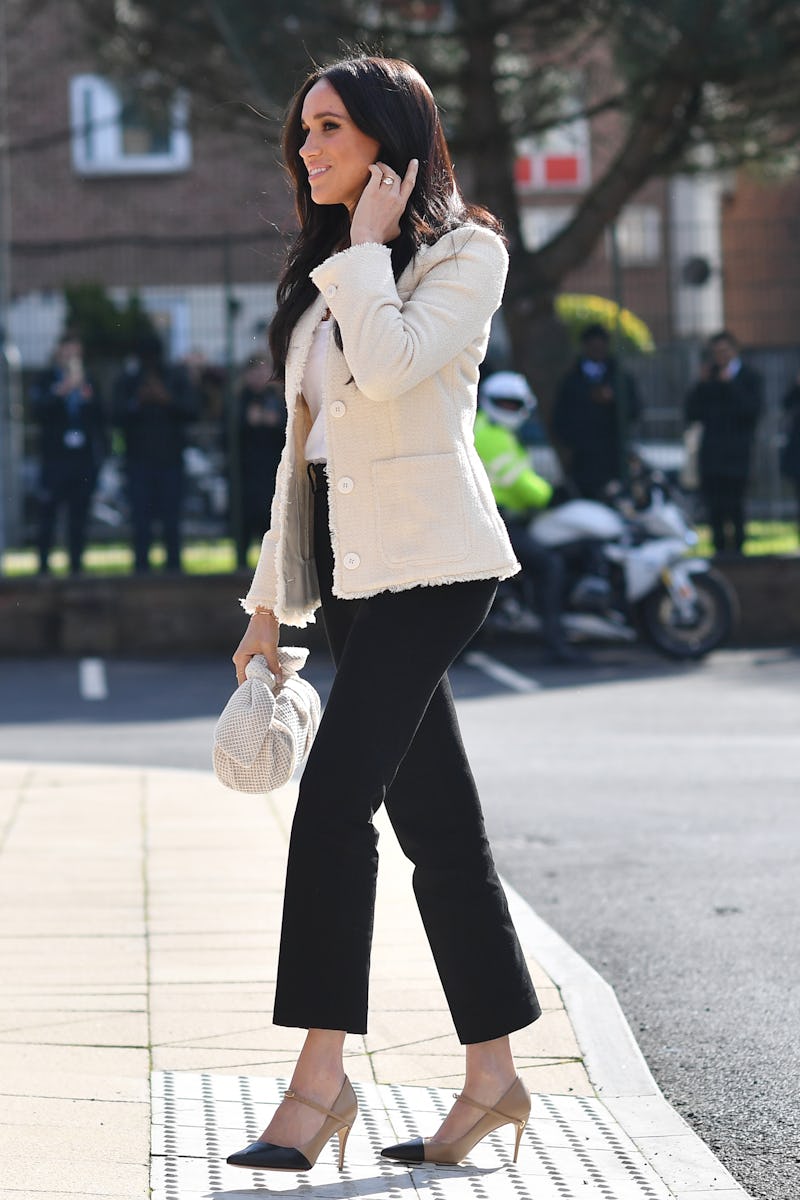 It's been just over one month since Meghan Markle and Prince Harry made their royal exit — and from the looks of it, the pair is happily adjusting. The Duke and Duchess of Sussex recently shared a casual family moment of celebrating their son Archie's first birthday, offering a peek into their new life. But while said life may feel be more down-to-earth — complete with chambray shirts and messy buns — it'd be remiss the say the public won't think fondly of their more formal moments as royals. Meghan Markle's most iconic outfits have cemented the star into place as a modern fashion darling, and there's no doubt her upcoming ensembles will be just as good, if not better. And as someone who has gone from a Hollywood celebrity to a member of the royal family — with the outfits to reflect it — the Duchess' sartorial evolution is one worth watching.
When news first broke that Markle was in a relationship with Prince Harry in 2016, all eyes turned on her, and her style. Now, with a virtually infinite list of appearances under her belt, Markle has not only refined her style over the years, but she's also become a key player in bringing attention to brands and designers of all sizes.
To see how Duchess of Sussex's style has changed over her years in the global spotlight, scroll down for her most iconic looks to date.