Your One-Stop CBD Beauty Gifting List Has Officially Arrived
Courtesy of Lily CBD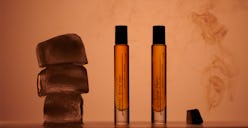 Unless you completely steered clear of the internet this year, you undoubtedly know about CBD's domination of the beauty industry. Even then, you probably would've heard your friends talking about spotting the previously little-known compound on the shelves at Sephora, or on display at Nordstrom and Barneys. The buzzy, buzz-free ingredient — otherwise known as cannabinoid — has found its way into virtually every skincare routine step, and has helped launch more than one brand to household-name status (hello, Saint Jane's CBD lip gloss). This means finding CBD beauty gifts for the holidays would be easy, right?
Well, sort of. Thanks to the recent boom, there are thousands of options when it comes to CBD-infused skin care, and a growing number of makeup products featuring it, too. Then, you need to consider which approach your giftee would prefer: Are they intrigued by the possible physical benefits of CBD (such as better sleep or lessened anxiety), or are they strictly into it for its anti-inflammatory, glowy-skin prowess? Because the beauty industry has been tapping into CBD for both.
Either way, keep on reading. Ahead are 10 unique products — each one infused with a certain CBD dosage — that'll thrill anyone on your nice list this year, whether they're new to the compound, a seasoned pro, or just want some luxe lotion that lets them try out what everyone's talking about.
Readers should note that the regulations and data surrounding CBD are still developing. As such, the information contained in this post should not be construed as medical or legal advice. Always consult with your doctor before trying any substance or supplement.