Obsessed With Mario Badescu Products? You'll Love These Other Beauty Brands Just As Much
Versed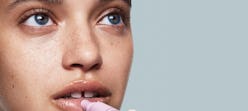 There's become something akin to a cult around Mario Badescu products ever since beauty mogul Kylie Jenner posted about the now-famous drying lotion in 2016. And for good reason, too. Mario Badescu offers a wide range of facial mists, acne treatments, and lotions, but at prices so low it almost seemed weird Jenner bought the products. But, then again, the celebrity endorsed the product for good reason: Brands like Mario Badescu are tricky to come by.
Luckily, Mario Badescu is not the only brand that answers to the call of skincare lovers on a budget. While not exactly the same (because what could ever be?), ahead are six brands that garner adoration for not only their quality, but their price tags as well. Some fall in line with Mario Badescu's toned-down packaging, like The Ordinary, and others follow closely with the brand's abundance of toners and sprays like COSRX. Keep reading to find out exactly what these brands are offering — and why they could just be your new favorites.
1. The Ordinary
Nothing says affordable quite like The Ordinary. Among the many peptides, acids, oils, and creams, you can find things like retinol in squalane for a mere $5.30. It's become a go-to for those inching into ingredient-focused skin care or wanting to test out, say, a multi-peptide serum for hair density. Whatever formula it may be, The Ordinary has you covered for a fraction of the price of many other brands.
2. Versed
Along with its minimal, vegan, and "clean" (a term the brand defines on its About page) ingredients, Versed plays it simple with its packaging as well as with trendy colors and heavy typeset. (Image isn't everything, but you can't argue that these products wouldn't look good on your vanity.) Plus, they're sold at Target and ring in under $20, so your list of skincare requirements are taken care of in one fell swoop.
3. COSRX
When you mix cosmetics and prescriptions, you (literally) get COSRX. This K-Beauty brand favorite dabbles in everything skin care, from ampoules to patches to exfoliators. Since each product is made with a specific skin concern in mind — like acne, uneven skin tone, or dryness — picking out what you need (or want) becomes less of a chore and more of an easy, streamlined process.
4. no b.s.
Finding out almost every product from a brand has five-star reviews is a major score. Finding out it's also affordable? That pretty much warrants an immediate "add to basket." The reason for this brand's popularity is that it focuses on the simpler side of skin care, and stands by its claim that skin "needs the tender love and care of plant-based ingredients" by creating products that give it just that.
5. Blume
The women behind Blume created it with some important goals in mind: to de-stigmatize periods, and because they "believe in products that are not a threat to our bodies or the environment," according to the brand's website. Many of its products are vegan, sulfate free, or BPA free, and its products range from $14 for the Hug Me Deodorant to $34 for its new Whirl Moisturizer. You can also shop its products in bundles for a bigger investment (though it's one that will actually save you some money), with sets like the All In, Skin kit that's regularly $62 (it's worth $68).
6. Peach Slices
Whether you're into "shelfies" or not, Peach Slices might just force you into taking one. The brand, which was created by Alicia Yoon (the founder of Peach & Lily), not only has some of the cutest packaging for products like sheet masks and cleansers, but it also maintains low prices with products like the highly rated $4.49 acne spot dots, and its beloved $5.99 Jelly Bounce Lip Balm in Cherry.