51 Brilliant Beauty Products With Near-Perfect Amazon Reviews
Amazon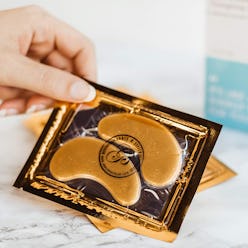 Looking to stock your shelves with products that are almost too good to be true? Then Amazon is where it's at. The site is jam-packed with beauty products that you probably won't find on your drugstore shelf, but still garner near-perfect reviews from people who have used them. And when it comes to buying beauty products online, there's no better resource than real-life reviewers like you and me.
The game-changing beauty buys on this list range from classic cult-favorites to awesome discoveries from abroad, since Amazon carries tons of international products that are tough to track down elsewhere. A Japanese mouth wash that tastes and smells like cherry blossoms? Amazon's got it — and it's incredibly well-reviewed. Or how some hot springs bath salts that turn your bathroom into your very own onsen? Yep, you can find that, too. There's also an avocado-infused sheet mask, red wine-soaked peeling pads, and vitamin A cream from France that'll put all your other acne-fighting products to shame.
And the reviewers are some of the most brutally honest individuals on the planet. So if they've rated something highly, you know that it's good. Ahead, find a slew of beauty products with near-perfect reviews on Amazon.