43 Genius Things On Amazon Every Woman In Their 30s & 40s Needs
Amazon / The Zoe Report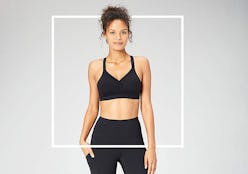 The internet is a world of knowledge, and if you're anything like me, you consult it multiple times a day, every day of the week. Still, while I've utilized YouTube to change my own headlights and Pinterest to renovate my entire apartment, my most advantageous search remains discovering the most brilliant things on Amazon that every adult woman needs.
Those in their 30s and 40s have likely made the switch to full-on independence, and while certainly invigorating, said switch requires the right tools. Gone are the days of borrowing your parents' wrench set and using any old soap to remove your makeup. Now, it's time to invest in smart and practical products that speed up your morning routine, tackle multiple jobs at once, and truly improve your day-to-day life. For these types of items, Amazon is the queen of online retailers.
First, their inventory is extremely expansive, so you can find just about anything you're looking for. Second, product quality is upheld by hundreds, if not thousands, of ratings and reviews, so if you're about to spend $120 on a vacuum that won't last you more than a month, you'll probably know it. When you're all grown up and you've finally entered adulthood, these 44 products help make life infinitely easier — and much more enjoyable.