41 Under-The-Radar Beauty Products With Tons Of Near-Perfect Reviews On Amazon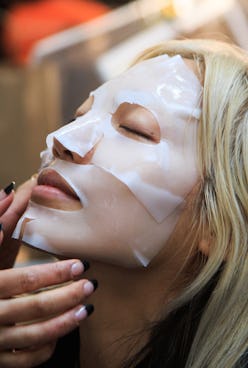 There are certain beauty products that everyone knows about — your cult-favorites, if you will. They're the products that editors and consumers sing their praises for, that wind up in just about every single beauty roundup, and that celebrities wax poetic about every time they detail their routines. But whether or not those products are as good as everyone says they are, they aren't fully representative of all of the amazing buys available on the Internet. In fact, Amazon is a bastion of under-the-radar beauty products that are a little more niche. These products, however, get rave reviews from the people who have used them. And when it comes to shopping for beauty products online, there's no better resource than reviews by real customers.
This list comprises the best hidden beauty gems you've never heard of; think German bath salts that'll lull you to sleep, Korean mud masks made from volcanic lava, and hair towels that reduce your air-drying time by half. There are handmade glass nail files from the Czech Republic that people swear by, milky Japanese lotions that'll give you baby soft skin, and a French acne treatment that's so good, it'll save you a trip to the dermatologist.
Ahead, find all of these brilliant beauty buys and more. You may not have heard of them, but give them a shot. If the reviews are to be believed, they're pretty life-changing.