38 Fashion Pieces We Love That Are Shockingly Under $45 & On Amazon Prime
Amazon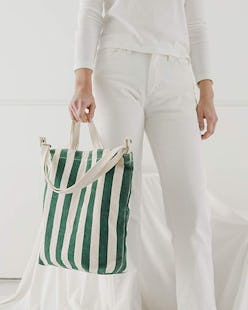 Online shopping is undoubtedly among life's greatest simple pleasures. Picking out a few new pieces is an easy way to treat yourself, beat boredom, or help get you out of a frustrating style rut. That said, it's important to shop smartly. After all, if you're not careful, an innocent retail therapy session can easily spiral into a full-blown shopping spree. Luckily, it is possible to indulge your itch to shop online without accidentally maxing out your credit card. In fact, doing so is easy, as long as you stick to the fashion pieces that are all under $45 on this list.
Some of these finds are trendy, and some of them are timeless — but what they all have in common is that, despite their affordable price tag, they look so much expensive than they really are. That's why this list makes it easy to indulge in the of-the-moment fashion must-haves while still staying within your budget; even if you snag more than one new outfit, you still won't end up spending very much. Plus, everything you'll see below is available on Amazon Prime, which means you can have your new goodies delivered to your doorstep in just a few days.
So go ahead and partake in some guilt-free online shopping, because you deserve to treat yourself.