11 Drugstore Face Washes That Really Work
Alessandro Zeno/IMAXtree.com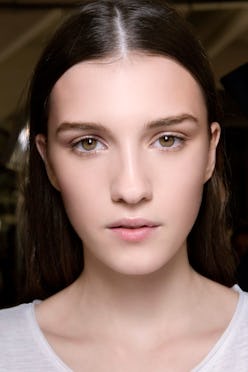 One of the most vital aspects of your skincare routine is cleansing your face, undoubtedly. Without properly removing all your makeup, your skin is at greater risk of clogged pores and breakouts. And while you might typically invest in a serum or moisturizer, there are a slew of effective drugstore face washes on the market that get the job done, some even under $10. After all, some of the most highly recommended, endlessly lauded formulas beloved by beauty editors and dermatologists alike are sitting right in your local drugstore aisle.
While you might be tempted to just use a makeup wipe to remove your makeup at the end of the day, it's not the same as an actual face wash (and causes additional waste, too). So when you're contemplating which formula works best for your skin type, consider the ingredients. From sensitive skin to oily, there are products at your local CVS that aid in your quest for a fresh, clean complexion. Below, find expert advice from Dr. Colleen Crandell of Schweiger Dermatology Group in Endwell, New York. The dermatologist gives advice on what to look out for, and her product recommendations to go along.
So before you spend big bucks on another fancy face wash, check out these 11 less expensive options that do the job just as well — some even better.
Drugstore Face Washes For Sensitive Skin
If your skin is sensitive, your cleanser should be hydrating. "Look for washes that are creamy, fragrance-free, and contain moisturizing ingredients like hyaluronic acid, glycerin, soy, ceramides, and aloe," Dr. Crandell suggests. And there are a few things to cross off the list when picking a cleanser for sensitive skin. "Avoid washes containing lactic, salicylic and glycolic acids which remove needed oils from the skin." Alternatively, the derm notes that those with sensitive skin can wash their face with any micellar water, which is gentle and hydrating.
Drugstore Face Washes For Acne-Prone
If you have acne-prone skin, a cleanser with targeted ingredients is key. "Look for washes containing salicylic acid to remove pore-clogging debris and dissolve dead skin cells, benzoyl peroxide to help kill acne causing bacteria, as well as calming ingredients like sulfur, niacinamide, and green tea, which decrease redness and inflammation," Dr. Crandell recommends.
Drugstore Face Washes For Dry Skin
For dry skin, it's best to choose a cleanser that hydrates skin rather than stripping it of moisture. Also, it's important to consider a product that doesn't have fragrance, as it will only aggravate your dry skin. "Washes that contain hydrating agents like ceramides and hyaluronic acid will leave dry skin feeling smooth and soft," Dr. Crandell notes.
Drugstore Face Washes For Oily Skin
Step aside blotting papers: Cleansers can aid in preventing super oily skin. "When it comes to washing oily skin, being gentle is key. Scrubbing and over-cleansing can actually cause increased oil production," Dr. Crandell states. "Look for oil-free cleansers containing salicylic acid, benzoyl peroxide or sulfur. These ingredients help clean out pores and prevent acne." Or, consider a clay face wash, which helps to get rid of excess sebum from the skin and tightens pores.
This article was originally published on