Twit To Print: Charlie McDowell Offers Male Perspective On The Girls Above Him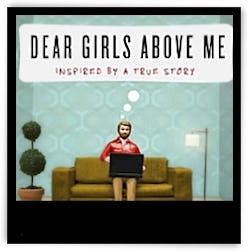 Not that we ever stop working to check Twitter throughout the day, but on the off-chance that we do, we make sure to check in with @charliemcdowell. Mixed in with the fashion-forward plates and style bloggers that we follow, the pondering bearded chap offers a hilarious ongoing account of the ditsy girls who live above him. A few of our favorites:
Dear Girls Above Me, Its so quiet here w/o you. Im thinking about getting a sound machine of "high heels" so I can feel normal again.
Dear GAM, "Rachel Zoe needs to find these teams better outfits. This yellow's seriously offensive." I bet the Steelers call her at halftime.
Dear Girls Above Me, Im sorry that you just came to realize there are no spring breaks in "real life".
No longer limited to 140 characters, comedian McDowell put pen to paper to compose a full-length book inspired by the dippy duo, and we can't wait to get our hands on a copy. Already acclaimed by Lena Dunham, the witty paperback will make an amusing addition to any modern gal's library—unless, of course, they happen to be one of McDowell's upstairs neighbors.
Availability: Pre-order Dear Girls Above Me by Charlie McDowell ($11).