14 Hacks That Will Save You a Ton of Money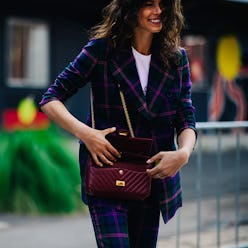 In today's economy living (and all the expenses associated with it) can become incredibly expensive. This is why we must do our best to save and invest our money! We need it to grow and allow us the opportunity to live how we want to live. The following are 14 money saving life hacks that will help you keep more money in your bottom line so you can enjoy the true pleasures of life.
1. Clear your browsing history.
When shopping online and comparing prices, make sure you clear your cache and browser history. (Especially when buying airline tickets!) Online companies follow your searches based on your cache and history and will raise prices based on this information. Also, when you make a payment online, use the guest option instead of signing in and up as a new account. New customers usually get the lower prices.
2. Lower the brightness on the TV and computer screen.
Not only will this help your eye health, but by lowering the brightness of your TV and/or computer monitors from the default setting you can reduce your power consumption by up to 40%. The default brightness is the setting that is made to make the TV or computer look good and bright in stores (with all that florescent overhead lighting!).
3. Carry large bills.
Research shows if you pay in cash rather than credit card you will likely spend less. The reason? You can actually see what you're spending when you use cash. And to take it a step further, if you only carry $50 dollar bills you are less likely to break it, which saves you from making impulse buys.
4. Build your credit.
Whether you have good credit, fair credit, or bad credit, work on building it up. Not only is credit used to determine your rate on loans, but utility and insurance companies have begun using credit scores to determine your monthly premium.
5. Wait until the end of the month to make large purchases.
All sales reps have quotas to meet per month, so if you wait until the end of the month to make a big purchase you can be potentially saving a lot. If a salesperson has had a slow month they may be willing to give you a deep discount in order for them to make any sale—and their quota. Tip: This is especially true with car dealers.
Continue reading on The Everygirl for more money saving hacks.