Kourtney Kardashian Uses This $8 Plant To Keep Her Skin (And Home) Looking Great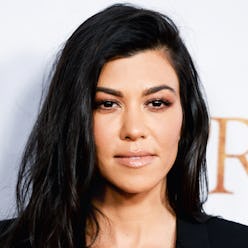 We can always count on Kourtney Kardashian to keep us up on all the best natural beauty remedies. This time, she's combining her love for interior design with her latest skincare tip.
"If the kids or I get a sunburn, I always use fresh aloe vera applied directly to the skin," Kourtney reveals on her app and website. "I keep aloe vera plants in my house, too. You can just break off a leaf and squeeze it to get a small amount of gel."
If you're not familiar with the benefits of aloe vera, you've really been missing out. The tropical plant has thick, long leaves that are filled with a gel-like residue. That gooey center is where all the skin-healing benefits are found. "Used topically, aloe gel taken straight from the plant is a cure-all for many skin conditions, including dry skin, burns (including sunburn) and irritation like eczema," Kourtney explains. "It's rich in vitamins C, E and beta-carotene, which nourish, repair and cool the skin without leaving a greasy residue."
To read the full article, head to InStyle.