Beyoncé Reveals The First Thing She Eats Every Morning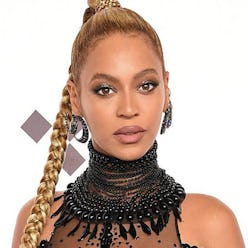 We all know it's important to eat breakfast. But do we necessarily do it? Debatable. What if we told you the first thing Beyoncé eats every morning—would that get you to eat breakfast? Most definitely. Who wouldn't want to start their day like Queen B?
Queen B
According to an interview with Shape, Beyonce typically eats "scrambled egg whites" as part of a healthy breakfast.
She has a vegetable smoothie with her egg whites. But since this is Beyoncé we are talking about, she's obviously got options. She opts for this dish when she gets bored.
To find out what it is, check out the full article here on SHEfinds.