Reed Krakoff's New Photo-Filled Tome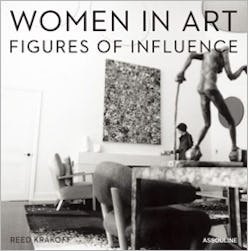 You know his handbags, but do you know Reed Krakoff's photos? With the release of his new picture-filled publication for Assouline, Women in Art: Figures of Influence, now you will!
Loaded with inspiring black-and-white portraits of principal women in today's art scene, including Dominique Levy, Valentina Castellani and Lucy Chadwick, the 132-page tome will be cherished by fashion and art devotees alike. Beyond Krakoff's gorgeous imagery, readers will find each stylish subject is accompanied by a completed art questionnaire, which offers a unique and personal perspective into their creative minds. Is it time to trade-off the treasures atop your coffee table? You'd be hard-pressed to find a better book than this to fill the space!
Availability: Pre-order Women in Art: Figures of Influence by Reed Krakoff ($62). For additional information, visit Assouline.com.