One For The Boys: Doodles Homme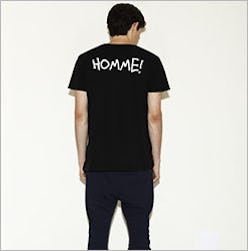 Elevating classic menswear to the next level, LA-based newcomer Doodles Homme is one to watch. Focusing on polo shirts, graphic tees and other tailored basics, the line offers contemporary staples with a modern man in mind. Featuring the artwork of fellow Angeleno Pip Craighead, we especially love pieces featuring pop-inspired graphic detail—perfect for guys who seek to add subtle edge to their everyday wares!
Availability: Doodles Homme collection ($78-$483) available at DoodlesHomme.com and Ron Herman in Los Angeles. For more information, visit DoodlesHomme.com.