Women of Style: Alison Pincus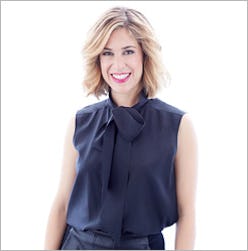 As a huge fan of One Kings Lane, I am so honored to share the incredible wisdom and style of its cofounder, Ali Pincus. She is an exceptional leader and innovative business woman – and such an inspiration to entrepreneurs. With Ali's eclectic taste and clear vision for One Kings Lane (and now, Hunters Alley), she has been a true pioneer in the home and lifestyle space. She is beautiful, kind, hilarious, ambitious, a mother and a true embodiment of a Woman of Style. –Mandana Dayani
How she got her start… "During my junior year in college I became fascinated with the Internet. It even dictated my early career path. I've been working in the web space since 1996 – the summer I graduated from college. During the early years I was somewhat risk-averse, so I gravitated towards the Internet groups at larger companies – NBC and Walt Disney. After receiving my MBA, I received more experience in mobile, sales, business development and branding. I think that all of my roles up to starting One Kings Lane prepared me to eventually become an entrepreneur."
Three things she loves about her job… "There are definitely more than three, but I'll narrow my list down to a few top picks: Providing jobs to so many talented people; Changing how people shop for their homes and gifts; Serving as a positive force in the industry."
One Kings Lane's chic San Francisco office. Photo via @onekingslane.
And a few career challenges… "Well, they're not challenges, per se, but things to consider: You can't really turn off; You are committed forever – be sure you're overly passionate when you start your own venture; Raising capital is hard. My cofounder Susan Feldman and I started the business during the economic downturn of 2008 – it was both a challenge and opportunity that kept us focused and resourceful."
The best career advice she's ever received… "Be who you are and always stay true to your values and principles. A friend shared this with me and it's been quite helpful."
Alison and her friend Alexis Traina in Spain. Photo: Courtesy
Her role model or mentor… "I have many informal mentors, including my business partner Susan. I enjoy learning from so many great women and men who are seasoned, wise and experienced. My mentors helped me prior to starting One Kings Lane and throughout my journey here. In my opinion, nothing can replace wisdom and experience."
The most popular items on One Kings Lane… "Similar to fashion, home trends are more often than not changing. Popular categories include decorative accessories and pillows; floor coverings – there are so many varieties available today; and fantastically-priced wall art."
Big projects at work… "I'm ecstatic to be part of the incredible and dynamic team that's launching Hunters Alley, our new marketplace for vintage and used pieces."
A preview of items available on Hunters Alley, a new decor and furnishings resale site.
Her thoughts on common decorating mistakes… "I'm guilty of this, so I'm very happy to share! A few friends and I have something in common – we've been poor judges when it comes to measuring and guesstimating space. Make sure you really take the time to sketch out your furniture plan and to properly consider measurements. I have bought many things that are either too small or too large, which is an easy mistake to avoid if you measure properly to begin with."
The one decor item that looks good in every home… "A garden stool! Personally, I'm loving the metallic gold and silver ones these days."
A garden stool decor idea via the One Kings Lane design blog. Photo: Courtesy of ElleDecor
Her personal home decor… "My taste keeps evolving and changing, which is normal for someone who loves design. I'm currently in love with a few colors, fabrics and textures in my apartment, and needed to evolve the space to become more kid and family-friendly."
Her favorite stores and online shops… "I equally enjoy shopping online and in stores. Since I travel a ton, I get to visit my favorite shopping destinations. In NYC, I enjoy going to Opening Ceremony and Jeffrey. In Chicago, I love visiting Ikram and Blake. In SF, I frequent boutiques (Susan, Curve, Roberta Roller Rabbit, etc.) and the department stores. In LA, it's always a big treat to visit Maxfield."
Alison's fall shopping list: "Ankle boots, a leather skirt, a fantastic hat, a faux fur coat, and statement jewelry".
Her chic-travel secrets… "My toiletries are all basically pre-packed. Plus, whenever I travel for work I'm only using a 22" Rimowa – so I need to pack lightly! To ensure I enter the airport with only two bags I replace my purse with a clutch. The clutch fits into a tote which also includes my laptop and often my iPad. To get caught up on email, I always take my laptop. I grew up on Outlook to manage my email and I still rely on it."
Her office wardrobe must-have… "Jeans! I have jeans in every color and silhouette you can imagine."
Alison's daring nail art for Rosh Hashanah. Follow her statement manis at @alisonpincus on Instagram.
How she finds work-life balance… "My work is naturally a key part of my life, so I don't see divisions. However, my family is my greatest priority and they always come first."
How she recovers from a long day at work… "I spend quality time with my two princesses and sweet husband."