Sign Up For theSkimm—Because Smart Conversation Is Chic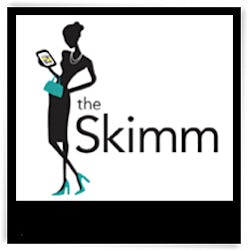 We obviously encourage a daily dose of glamour with your morning cup of coffee, but what about some worldly knowledge to go with it? That's where theSkimm comes in. Started by former NBC News staffers Danielle Weisberg and Carly Zakin, the quotidian newsletter brings you the most noteworthy information in a concise, personable (and funny) format.
Your "secret weapon" to keeping up with smart conversation during dates and dinner parties alike, theSkimm scans the headlines to determine the pertinent details for you from sports, to politics, and all essential matters in between. In short—smart girls take their java with a splash of theSkimm!
Availability: Sign up for theSkimm daily newsletter now (it's free!).