The 14 Best Movies Hitting Theaters in August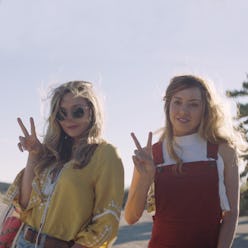 Summer movies are screeching to a halt, bringing both good news and bad news. The bad news is that all the big, exciting blockbusters like Wonder Woman, Guardians of the Galaxy 2, War for the Planet of the Apes and Spider-Man have come and gone. The good news? In just a couple of months, a very exciting slate of fall movies will begin battling for big awards like the Oscar. In the meantime, here are the best movies to go see in a movie theater, where you can cool off and enjoy a distraction from your hectic life. From a kids' animated film about nutty squirrels to a tale of a cyberstalker played by Aubrey Plaza to a dark crime thriller set on a Native American reservation, there's really something for everyone this month.
Kidnap: Aug. 4
Halle Berry plays a mom who will stop at nothing to recover her kidnapped son.
Wind River: Aug. 4
An FBI agent teams with a town's veteran game tracker to investigate a murder. Detroit: Aug. 4 The true story of three young black men who were murdered in Detroit in 1967.
The Dark Tower: Aug. 4
A gunslinger fights to keep the center of the universe from falling apart.
Fun Mom Dinner: Aug. 4
Four overworked moms get together and create havoc in the streets.
Annabelle Creation: Aug. 11
The origin story of the real Annabelle doll that is demonically possessed.
Check out the rest of the top movies that are coming out in August on SheKnows .