Style Talk Live—Your Spring Style Questions Answered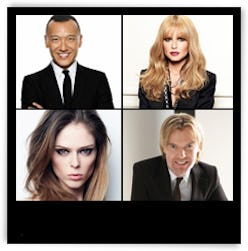 Spring has officially sprung and to ensure that your sartorial game is top-notch this season, look no further than today's Style Talk Live! A don't-miss panel of fashion A-listers will be dishing tips and answering your questions on spring dressing via Google+ hangout!
The expert roundup includes: • Rachel Zoe — Designer & Stylist • Joe Zee — Creative Director, ELLE • Ken Downing — Fashion Director, Neiman Marcus • Coco Rocha — Model & Mentor, 'The Face'
Availibility: Tune in today at 1:30pm EDT/10:30am PDT to watch Style Talk Live—you don't wanna miss!