The 5 Best-Selling Products At Sephora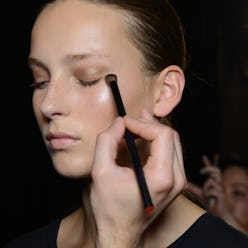 Every time we walk into a Sephora, we see herds of beauty junkies crowding the aisles, testing lipsticks, swatching eye shadows and filling their baskets to the brim with products. But what are they really buying? Here, the mega beauty retailer shares its 5 best-selling beauty products in the US with us—we have to admit, a few of them really surprised us.
The Top 5 Beauty Buys At Sephora
Photo: Courtesy of NARS
#5: Urban Decay Naked 3 Eye Shadow Palette
With such versatile shades, it's no wonder this eye shadow palette is a fan favorite.
#4: Urban Decay Naked 2 Eye Shadow Palette
Same versatility, same great product, more gorgeous shades to play with.
#3: Anastasia Contour Kit
The best way to achieve a chiseled face? 3 highlight and 3 contour shades as pretty as these.
#2: Tria Laser Hair Remover
We've tried it. We love it. We're not surprised tons of other beauty junkies do too.
#1: Kat Von D Shade + Light Contour Palette
Who doesn't love a good contour? Now we know we're not the only ones who appreciate the genius of a contouring palette.