Letter From Rachel Zoe: October 2013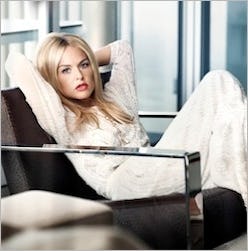 With Breast Cancer Awareness Month holding a very special place in my heart, there was no more appropriate moment to pen my very first Editor's Letter than now.
My sister Pamela has been my idol for my entire life. She is my mentor, my best friend and the most loving and dedicated mother I've ever known. She has shown unparalleled courage in her current battle against this disease, which also affected my mother and grandmother. Every survivor will tell you how important the support of family and friends is to beating cancer, so it's up to us to come together and do what we can to be glamorous warriors for the cause.
Whether you prefer to make a direct donation to an organization like the Breast Cancer Research Foundation or buy something special that raises awareness and gives back—check out the 12 chic products I chose with my team—there is ample opportunity to show your support.
Another major focus in The Zoe Report this month will be the continuation of our Women of Style series, highlighting some of the most inspirational ladies I know. As the weather cools, I love updating my home for the new season and planning dinner parties for my friends and family. We'll share tips for both your space and hosting. And of course, we'll continue to highlight plenty of maj fall wardrobe ideas. Keep your eyes on your inbox!
Glamorously Yours, Rachel Zoe