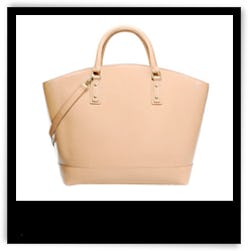 If you plan to rock a lot of bold prints and color this summer—and we hope that you do!—you're going to need a few nude add-ons to neutralize your look. Get versatile in a jiffy with these of-the-moment accessories.
Zara, Shopper Basket, $80
"A tote to go with everything, this beige shopper will polish off your office and errand ensembles swimmingly."
Boutique 9 , Bluestreak Sandals, $89
"Neutral but far from boring, we love these sleek flats. Their mini heel with jeweled embellishments are a sweet surprise."
Super , Matte Basic Sunglasses, $139
"Trade in your black wayfarers for these nude frames to achieve a mod look."
J.Crew, Patent Leather Belt, $37
"The sandstone shade of this patent belt will team well with your printed summer dresses or cropped a jumpsuit."
genie by Eugenia Kim , Crochet Fedora, $70
"A new take on the fedora style, this braided ivory hat is a darling choice for summer."