Maria Dueñas Jacobs Shares Her Travel Picks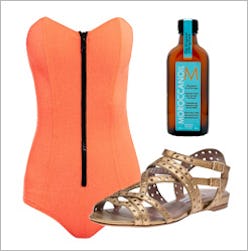 Summer vacation season is here! To embrace the glorious time, we inquired a few of our favorite fashion insiders about their traveling essentials. Kicking off the series today is ELLE's Accessory Director and all-around style savant, Maria Dueñas Jacobs.
Check out Maria's travel must-haves right here.