How To Master Los Angeles Style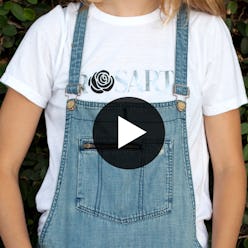 So long glorious Summer Fridays, hel-lo swoon-worthy fall fashion. First up on the agenda: paper-thin tees, boyfriend sweatshirts and glam jewelry created exclusively by Rodarte for The Zoe Report! The limited edition collaboration – launched today – is the perfect way to segue from the beach into the chilly-weather season. See how we're wearing these covetable items in the video above (it's all about LA's laid back vibe) then shop your favorite finds below. Plus, be sure to share your buys with us on Instagram using #ZoeReporter.
Photos: Andrew Durham, Model: Sidney Williams, Styling: Rachel Zoe Studio, Music: Randy Randall.