From Fresh Florals To Tie-Dye, Here's How To Nail Spring's Biggest Trends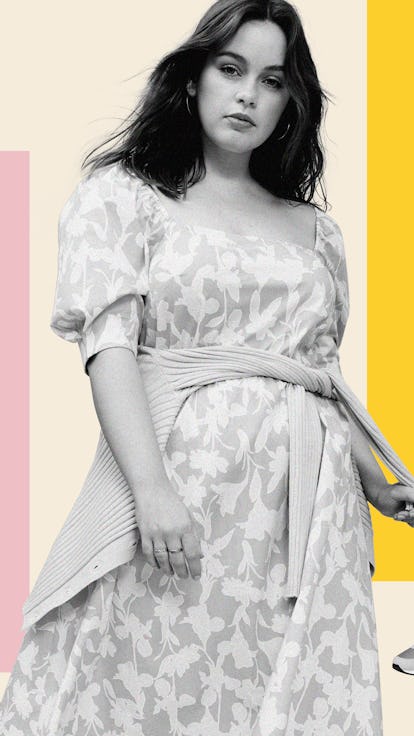 The tried-and-true secret to effortless spring dressing is comfortable, versatile pieces that bring a fresh, bright, and carefree vibe. But when it comes to curating the perfect spring wardrobe in 2021, it's all about reintroducing those time-honored fashion traditions with a modern touch. That means a combination of classic spring prints and silhouettes mixed with trends like tie-dye, statement sneakers, and '90s-style slip dresses.
To make your spring shopping as simple as possible, we've partnered with Walmart to bring you all the quality pieces you need to nail this season's biggest trends. The retailer makes it easy to create a spring wardrobe that elevates your sartorial style without destroying your budget. These pieces are not just incredibly easy to style, creating endless opportunities to mix and match, but they're super-affordable, too. Ahead, you'll find 16 must-have pieces that will transform your closet into the ultimate springtime fantasy.
Pretty Pastels
There's something about a jumpsuit that makes you feel ready to conquer the world, whether you pair it with sneakers or heels. This pastel option makes it soft and sweet without losing any of its edge. And you can't go wrong with a knit cardigan this time of year, especially in baby pink.
Tonal Tie-Dye
Once reserved for hippies and flower children, tie-dye gets a modern twist when added to must-have pieces like knit shorts and canvas slip-ons. Somebody better warn florals, this could easily become the go-to spring print.
Fresh Florals
Few things in life are as synonymous with spring as florals, but before you make a joke (florals for spring!?), you have to admit: They just work. Whether it's a '90s-style slip dress or a high-volume top, a floral print can't be beat. Get creative by mixing different prints together or pair them with your favorite knit for an ultra-cozy spring look.
Cottage Core
Sometimes you just need to stop what you're doing, take a deep breath, and give yourself a moment to daydream. Imagine yourself in a romantic country setting, wind blowing in your hair, the smell of jasmine surrounding you. Even if you're just sitting in your city apartment, you can invoke a life-on-the-prairie vibe with a cottage core fashion moment. Try a puff-sleeve top, a tiered midi dress in an ethereal green, or a cropped cardigan with delicate floral embroidery.
This post is sponsored by Walmart.