Channel Effortless Luxury At Every Holiday Fête In 10 Decadent Looks
Super-soft cashmere at unbeatable prices.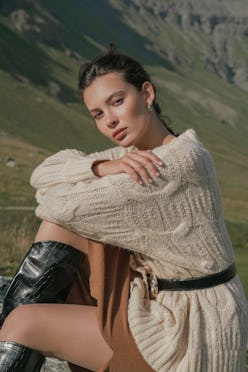 From work parties to spontaneous get-togethers with friends, the holiday season is full of surprises. Regardless of your plans (or lack thereof), you'll want a few key pieces on hand that look and feel good. Think: a soft, slouchy cardigan for extra warmth over a slip dress, a slim knit tank that pairs with everything from jeans to pencil skirts, or cozy socks you can wear out with a heeled boot.
If your vibe this holiday season is effortlessly luxurious yet always comfortable, Shein's MOTF Cashmere + Wool Collection is about to be your new go-to. MOTF cuts out the middleman and controls each part of the supply chain to keep prices low, offering classic silhouettes that won't break your budget. Made from Mongolian cashmere and wool blends, these are decadent yet affordable staples that you can wear during the holidays and beyond. Read on to shop a few of our favorites.