6 Collegiate-Chic Outfits From ASOS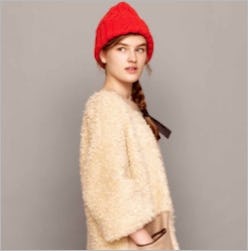 ASOS reworked the collegiate-chic uniform for fall 2013 with can't-miss fabrics, saturated colors and boyish accessories. Here, our favorite looks from the upcoming collection, due in stores this August.
Back to School
Pair a girly top with androgynous oxfords and a plaid mini for a prep school-inspired look.
All in One
Rendered in wool and paired with tights and flats, the summery romper works in cold weather.
Day to Night
To take a chic shift dress and a bold coat into evening, simply swap out flats for sky-high heels.
Faux Fur
Make a statement in simple cuts reworked in rich colors and high-impact fabrics.
LBD 2.0
Luxe black leather gives a flirty skater dress an edgy twist. To toughen up the look further, add menswear-inspired flats or boots.
Color Pop
Give a jolt of energy to soft earth tones by adding a dash of almost-neon red.