Major Milliner Janessa Leone Launches Shadows Collection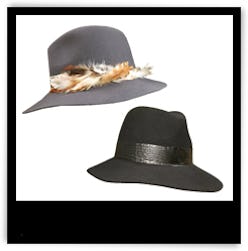 We've had our eyes (and heads) on Janessa Leone's on-trend toppers from the get-go. Ready to shelter you from the sun this spring and summer is the designer's newest collection of wide-brimmed, wool felt wonders. Shop the Shadows series now and you'll stay chicly shaded from the farmers market to music festivals and beyond.
Availability: Janessa Leone Shadows Collection ($140-150).