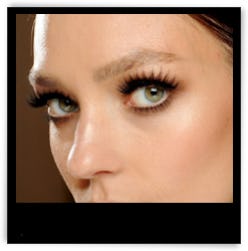 In honor of Earth Day, we're spotlighting some very eco-chic selects for your consideration. While it may have been a trying task to discover environmentally savvy styles in the past, we're happy to inform you that as of late, many top-notch designers have been promoting and producing earth-friendly products aplenty. Today, we're saluting one such label—the eponymous Gucci—that just launched a new line of signature bags displaying their unparalleled commitment to ecological consciousness.
By teaming up with the Green Carpet Challenge, Gucci—under the reign of Frida Giannini—has unveiled the world's first purses made with Amazon leather, which is guaranteed to have caused zero deforestation. With three exclusive designs, a shoulder bag, top-handle tote and hobo carryall, the fashion house has demonstrated a new, modern standard for design integrity and sustainable fashion. There's no need to sacrifice style for substance, so take a cue from Gucci and incorporate one of these eco-sensitive selections into your wardrobe ASAP
Availability: Gucci Green Carpet Challenge Leather Handbags ($2500-$2900). For additional information, visit Gucci.com.