Spotlight: The Secret Is Out…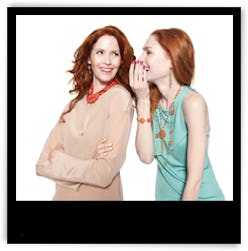 Mother's Day is a little less than a month away (Sunday, May 12th, mark your calendars!) so now is the time to scoop up something fabulous for yours. In fact, your Team Zoe editors have just the thing in mind: $2000 worth of show-stopping jewelry from Carolee! Running the gamut of glamorous baubles from a Floral Stone Statement Necklace to Lux Chandelier Earrings and a Beaded Charm Bracelet, Carolee's collection will enhance any wardrobe in a snap—or a clasp. Beautiful enough for mom, yet cool enough for you, every piece is amply versatile and should be shared. Though, if you win $2000 worth of the gorgeous gems, there will be plenty to go around! Sign up today for your chance to win and make her Mother's Day major.
Availability: Enter To Win A $2000 CAROLEE Jewelry Collection For You & Mom.