I Tried The 22-Day Beyoncé Vegan Diet—And I'm Starving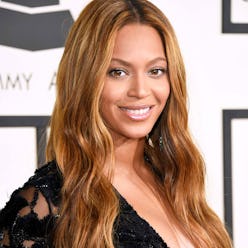 A few weeks ago, Coveteur tasked me with trying 22 Days Nutrition, also known as the Beyoncé vegan diet. At the time, it was the middle of fashion week, and my judgment was impaired, so for some reason I agreed to forgo bacon, dairy and basically all of life's other greatest pleasures for three entire weeks.
For those who are unfamiliar with the Beyoncé diet, it came to be when the singer partnered with her trainer/nutritionist Marco Borges to bring her plant-based diet program to the masses via home delivery (full disclosure: Bey and Jay-Z are both active shareholders in the company). The 22-day regimen is based on the thinking that it takes 21 days to break a habit.
Coveteur
There are a few meal plans to choose from, ranging from one to three meals per day and lasting anywhere from a couple of days to the full 22. I opted for three meals a day for 22 days, because that's what Beyoncé does. That particular plan costs $609.84 total—a cool $300 more than I'd normally spend for three weeks' worth of groceries—and is delivered to you once a week for three weeks in huge insulated coolers with frozen gel packs. The food is fully cooked and prepared; all you have to do is heat it up in the oven or microwave. Before I tell you what happened, I should let you know that I love food. Like, I really love food. To put it into perspective, in the fifth grade we were all asked to write down three things we couldn't live without. Most people put down their mom or their dad or their family dog. But I put down pigs in a blanket, chocolate milkshakes and smoked salmon. This is all to say, eating vegan for three weeks was rough. Turns out replacing cheese isn't so easy. If I'm being completely honest, I should let you know I broke the diet for four days when I went to Austin for SXSW because BBQ, but for the rest of the time, I did manage to stick to the vegan menu and only added in a few vegan snacks like fresh fruit and nuts. During the process, I started a journal called "I'm Hungry—A Vegan Diary." Below are a few excerpts:DAY 1: I got this, I got this, I got this. Okay, wait, I actually hate chia seed pudding—the texture makes me want to vomit. Lunch has to be better though, how can Montecito Mushroom & Pea Risotto with Black Kale be bad? I just threw away half a plate of risotto—I guess there is a first time for everything. Dinner: Pasta Puttanesca with Artichoke. Looks like pad Thai, tastes like airplane food. I don't got this, I don't got this, I don't got this.
Coveteur
For the full article and to see the results, check out the original story on Coveteur.
Homepage photo: Getty Images