Rodger's Pick: Panasonic Lumix GX7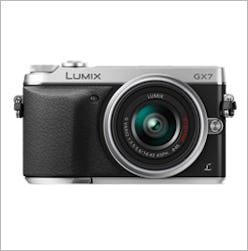 In an age where iPhones and Instagram reign supreme, it takes a truly standout camera to catch our eye! Case in point: the latest from Panasonic's GX series, their Lumix GX7. Without getting too technical, let us break down why this camera is a worthy investment piece—it's thin (thanks to magnesium alloy casing), delivers super-sharp photos (16 megapixels!), employs touchscreen technology and to boot, it's retro-style body just looks way cool. RB's fave feature? "This camera has Wi-Fi capabilities that allow you to control it with a smartphone app—incredible!" Start saving your pennies, this covetable cam is set to hit shelves in October!
Availability: Panasonic Lumix GX7 camera ($1000), coming soon. For additional information, visit Panasonic.com.