Box of Style Could Be Coming To Your City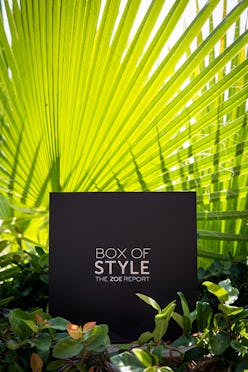 Last month, we invited our chic Chicago subscribers to an exclusive night out at DreamDry's Lincoln Park salon in celebration of our summer box. Attendees mingled with Team Zoe, munched on mouth-watering appetizers from Chicago's culinary obsession, Summer House Santa Monica, sipped rosé and got braids and blowouts by DreamDry's ah-mazing hairstylists. When every last braid was fishtailed to perfection and every sweet tooth was satisfied with Sprinkles cupcakes, party-goers left with gift bags stuffed with Rachel's favorite summer finds. Talk about being totally pampered!
Jealous? Don't be! Below, vote where we should throw our next party, or subscribe to Box of Style to be part of future events and enjoy all of our member perks. We could be coming to your city!
Which city should Team Zoe visit next? New YorkSan FranciscoWashington DCDallasMiamiBostonOtherPlease Specify: quiz
Take A Peek Into Our Celebration
Welcome to Lincoln Park's DreamDry salon, where braid and blow out dreams come true.
Check out the spread! Attendees were treated to mouth-watering appetizers from Chicago's favorite culinary destination, Summer House Santa Monica.
Blowouts from DreamDry's top hair stylists left every strand of hair in the salon shiny and bouncy.
Sprinkles Cupcakes satisfied sweet cravings between blowouts.
Others chose to get their hair twisted into one of DreamDry's signature braids. Nothing's better than being pampered!
Luxurious gift bags were the perfect way to end the perfect night.