At Large: How Fashion Week Is Changing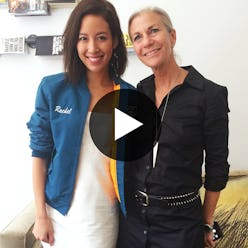 Fashion week, like many facets of the industry, has seen quite an evolution since its inception. Style blogger and YouTube star Rachel Nguyen has witnessed such changes firsthand after attending the spectacle year after year. Here, watch as she chats with esteemed production designer Melissa D'Attilio and continues to see the evolution unfold this season at New York Fashion Week.
Here, find out how Rachel puts together the perfect city-chic outfit suited for fashion week and beyond.
Make sure you're subscribed to The Zoe Report and Rachel's channels on YouTube for even more chic fashion and beauty videos.