The Affordable Ingredient Celebs Swear By For Staying Healthy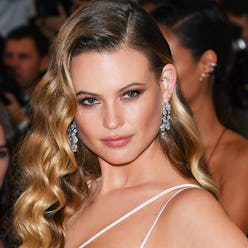 Celebrities swear by beauty hacks and products that run the gamut from totally affordable (or free!) to super upscale. But whether your favorite celeb tends to go for prestige products or drugstore brands, it's a pretty safe bet that lemon water is a staple in her beauty and wellness routine.
Even though the drink sounds so basic—water with a slice of lemon in it—it's actually an overachiever. Lemon water sparks your metabolism, helps with digestion and balances your pH. It's no wonder why everyone loves it.
Drinking a glass of it is one of the easiest ways to upgrade your morning routine. If you don't already have a lemon at home, picking one up from your local grocer or farmers' market won't even set you back $1, and that single fruit will last you a week.
For just a buck, you can be on your way to glowing like a celebrity.
To read the full article, visit Well + Good.