Watch Rachel Zoe Talk Fashion And Motherhood In An Exclusive New Interview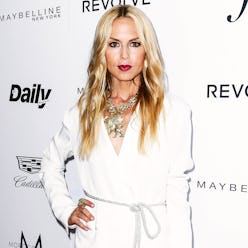 For the past two decades, Rachel Zoe has dressed innumerable A-listers for red carpet events and major magazines as well as launched her own designer label, which is now considered a fixture in the fashion industry. Our entrepreneurial EIC continues to prove she can do it all, balancing various business ventures (including our super-chic subscription service Box of Style) with motherhood like a pro.
In an exclusive interview with Australia's The Morning Show, Rachel reveals the person who saved her life (spoiler: it's her son Skyler), how she earned her celebrity clientele and answers rapid-fire questions about her fashion influences. Watch it here.