Kate Hudson, Olivia Wilde And Kendall Jenner Want You To Vote This Election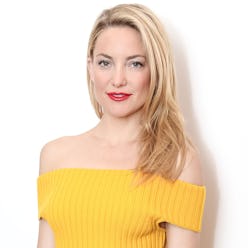 Need extra encouragement to vote in this presidential election? These celebrities have come together for an initiative that urges you to hit the polls on November 8th.
Called #VoteYourFuture, the campaign asks Hollywood A-listers like Julia Roberts, Leonardo DiCaprio and Emma Stone to explain the issues that matter most to them. "What do you care about?" they take turns asking the viewer. For Kate Hudson, it's a president "who can explain to people why we need to make different choices," and for Kendall Jenner, it's persuading millennials to vote.
More familiar faces from Anne Hathaway to Zendaya make an appearance in the compilation of more than 100 videos filmed by Alejandro G. Iñarritu, Joss Whedon and other top directors. Watch the teaser here.