Rodger's Pick: YSL L'Homme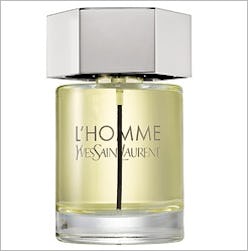 Picking just the right fragrance can be challenging, even more so when you are selecting one for your beau! To make gifting setbacks just a bit easier, we've asked Rodger what his favorite scent is—and the verdict was a classically fresh, woody potion from YSL, naturally!
Packed with alluring notes of cedarwood, ginger, bergamot and violet leaves (just to name a few), this modern cologne is universal enough to be worn bi-seasonally and neutral enough to be worn by any type of dude. If you're in the market for a luxe gift for your guy (the holiday season is approaching!), this classically cool beauty buy is one to consider!
Availability: Yves Saint Laurent L'Homme ($48-80).