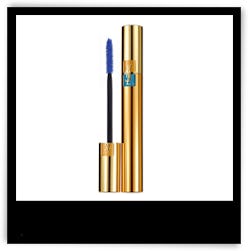 An easy fix to update your spring look, click through and shop our eye-catching maquillage finds to overhaul your get-pretty routine with a bold splash!
Yves Saint Laurent , Waterproof Mascara, $30
Brush on a blue flutter that lasts from a beach day to a night of alfresco dining with YSL's waterproof wand.
MAC, Reel Sexy Cremesheen Lipglass, $20
A non-sticky lipgloss? You have our attention. Paint your pout to perfection with this glassy pink finish.
Bobbi Brown, Shimmer Wash Eye Shadow, $21
How bold can you go? Bobbi Brown shows us how it's done with Shimmer Wash Eye Shadow in Ultra Violet!
Spartitual, Nail Lacquer, $10
Give your digits a dose of rich color via SpaRitual's vegan lacquer—we're obsessed with the punchy orange finish of Flashback.
Nars, Soft Touch Shadow Pencil, $24
An eyeliner and shadow in one, use this velvety pencil to make your peepers pop and on-lookers will be green with envy.